SINS - The RPG - PDF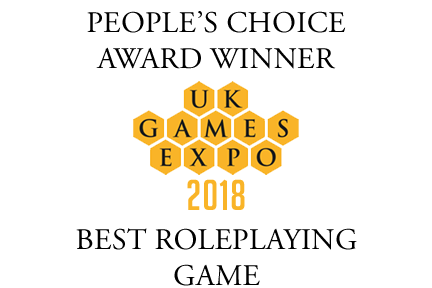 You open your eyes, and find the whole world broken;
the past you knew washed away in blood and fire,
and the world all but consumed by the Sins of our Fathers.
The Song of the Mother denies the dead their rest,
and they howl for the communion of all flesh; the end of mankind.
Slavers scour the wastelands looking for the unfortunate and unwanted,
wars of faith consume what remains of humanity's precious resources,
and the cults of long forgotten gods rise to prominence
to proclaim their eldritch dominance once more.
By all rights, you should close your eyes again,
and let the comforting darkness of Mother's Song consume you.
However, you, and those like you, are different.
Against all odds, you fight back against the dying of the light.
You hold on to what it is that makes you human.
Against the onslaught of the coming darkness,
you refuse to yield, refuse to die,
and choose to live.
The path ahead isn't easy,
but your rebirth grants you the strength that few beings can match.
You hold the power to drive back mankind's enemies, and the power to rule;
To be a saviour, or a destroyer.
Will you redeem mankind's Sins,
or draw us forever into the Darkness?
One thing is certain;
Your story is only just beginning.

Dominating the supernatural post-apocalypse genre, SINS is a narrative role-playing game focused on telling the stories of powerful entities - known as Nemissaries - in the ruins of 22nd Century Earth. These reborn individuals are people of immense will, who have dragged themselves back from the brink of death, and returned with a wealth of mysterious powers with which to fight the undying hive-mind known only as the Brood.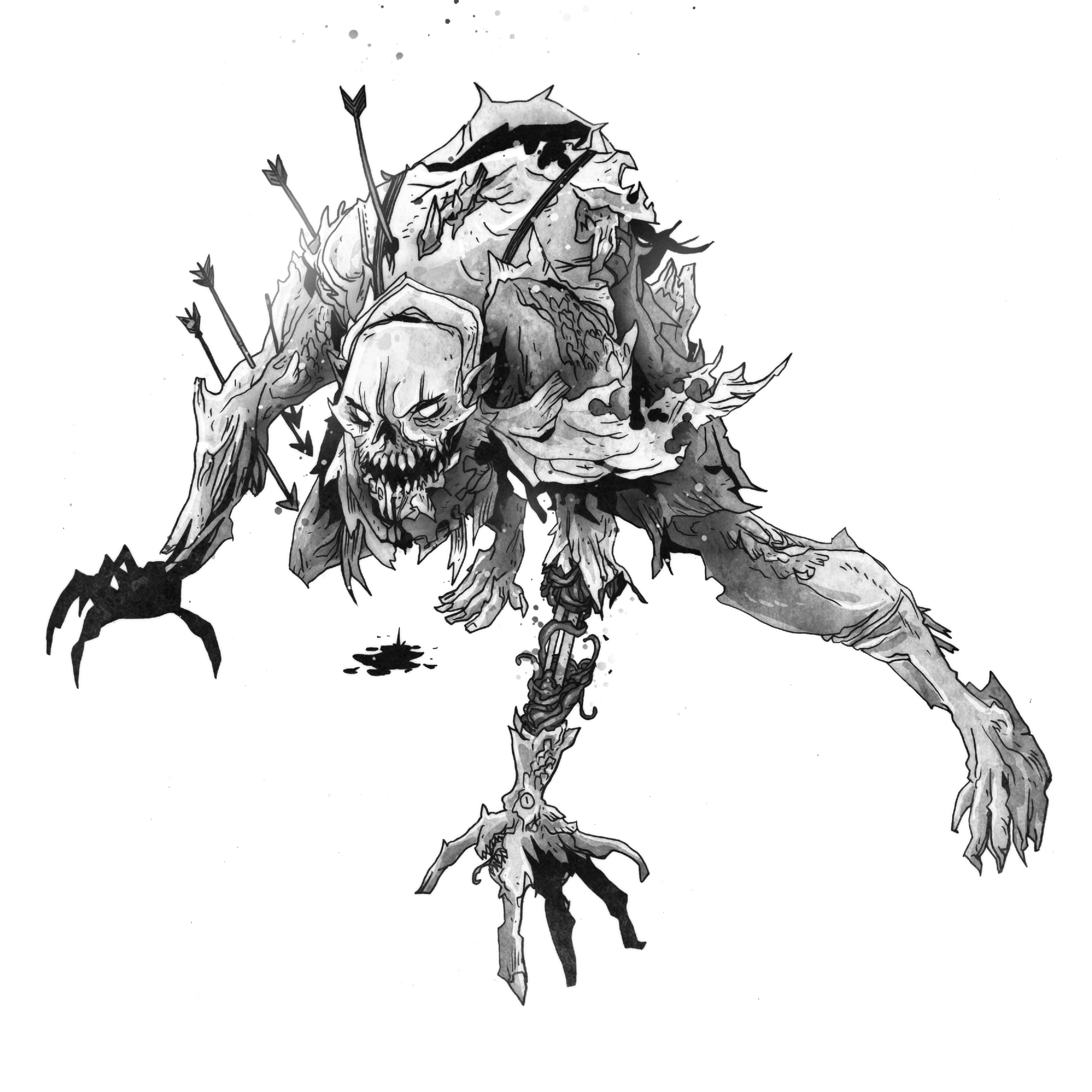 SINS utilises a D6-based dice pool engine, built around fluidity, narrative play, and character development. Players take on the role of Nemissaries - beings of monumental strength that hold the power to restore and rebuild the world as they see fit. Their powers come at great cost however, and every Nemissary must wage a personal battle with their inner demons to maintain their strength. The world of SINS is full of a great many mysteries, and only through personal development and moral strife will the Nemissaries uncover them all.

This is the 360 page .PDF core rules, containing everything from;
SINS' variant of the HOPE engine, First Falling Leaf's signature RPG engine
Hundreds of pages of rich lore and world-building
Character creation & development system
Armoury
Rogue's Gallery & Bestiary
Complete library of Arietta, the terrifying powers that all Nemissaries can call upon.
Coupled with some six-sided die, this PDF is everything you need to run or play SINS - The Role Playing Game.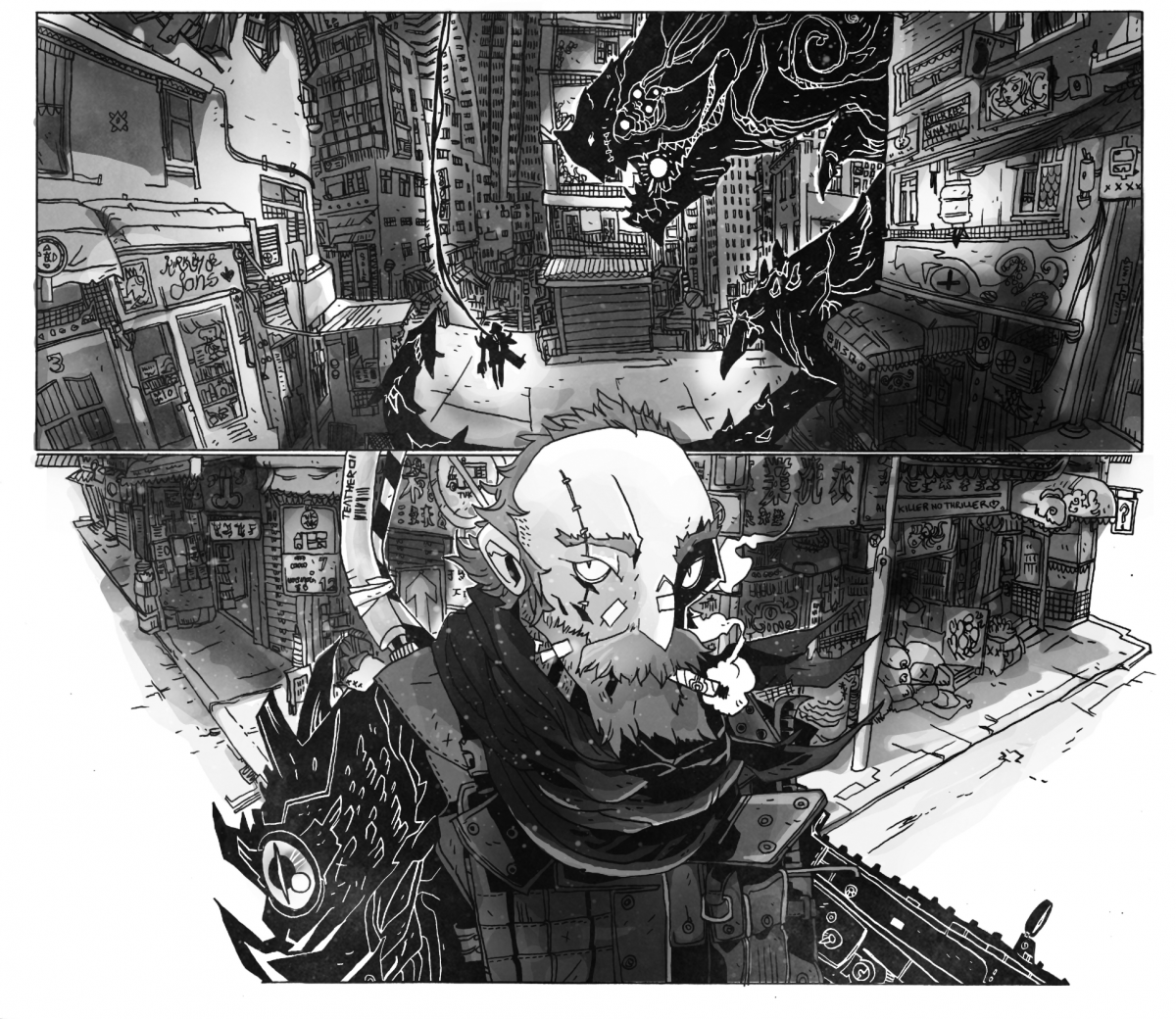 Want more? Do you already own a copy of SINS, or love it so much you want a beautifully bound hardback version? Check out our webstore for UK sales, or Indie Press Revolution for US sales!
Looking for a demo version? Check out SINS: Dead City for a pre-written prequel adventure that gives you a taste of SINS' engine, and allows up to five players to play through the events of the Fall in a ground-breaking, non-linear sandbox scenario.
Purchase
In order to download this game you must purchase it at or above the minimum price of $10 USD. You will get access to the following files:
SINS Corebook - PDF Version
161 MB
Download demo